How to define a word
To define a word in an ebook, click (or tap) and hold the word, then select Define.
Note: You need an internet connection to define words in Sora.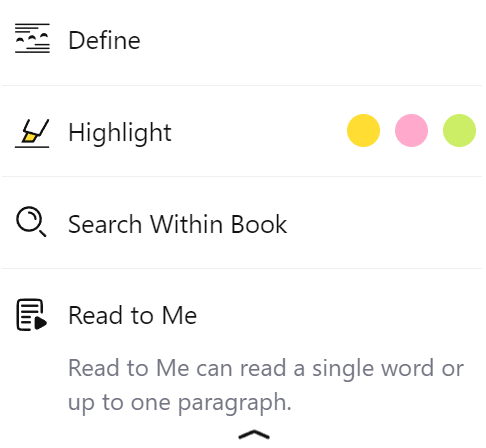 Below the definition, you'll see options to translate the word or search for it on sites like Wikipedia or Google.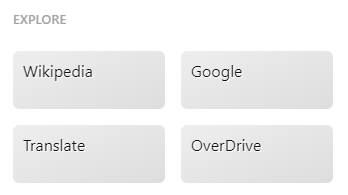 You can see all the words you've defined by going to

, then selecting See all next to "Recently defined words."